Vodafone Online Start Up of the year 2012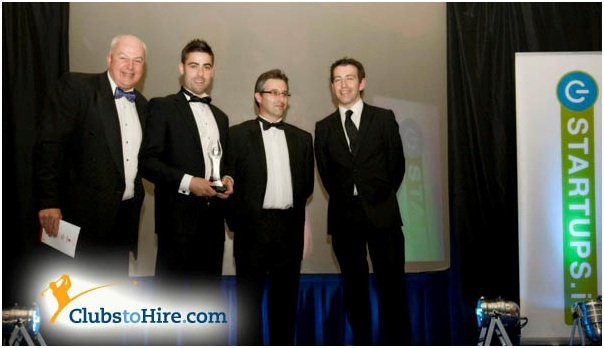 We received the 'Vodafone Online Start Up of the year award', which was presented to us at the Burlington Hotel Dublin, on May 24th last.
The category is strongly contested and is a real shot in the arm for the business.
'We were delighted to be short listed for this award and to win it is just fantastic. We have invested heavily in our IT and golf product and this is true recognition that our customers appreciate what we do.
We are now operating in 12 European locations which are Antalya, Alicante, Murcia, Gran Caria, Tenerife, Gibraltar, Dublin, Malaga, Edinburgh, the Isle of Man, Lisbon and Faro.
We are on target to save our customers €1,000,000 on excess baggage charges during 2012 and we hope to open in another 4 European cities over the summer months'.

Bookings for all of ClubstoHire.com's 12 locations can be made online at www.clubstohire.com
Tony Judge
Chief Executive