More
At HolCar we look out for deals and offers which might interest travellers. On this page you'll find links to products and services which we and other clients have found useful.
Golf Club Hire

Clubs to Hire are pleased to offer you the most competitive rates on club hire in Europe and the USA.
With the ever increasing cost and the inconvenience of taking your golf clubs with you, play smart and hire a top of the range set to collect at your destination.
Transfers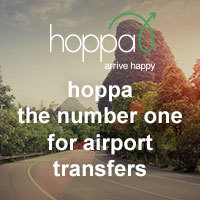 It's the last bit of your journey. Luckily, you've already booked your private car, minibus or shared shuttle online. You know you've paid a sensible price. And every detail was confirmed before you left. Right on cue, your hoppa driver is waiting for you at the airport. You arrive happy – guaranteed!!