...sending us your travel tales?
Hi Dee,
I hope you are well.
Once again last year, you excelled yourself by providing an unrivalled service that any long standing customer like me would be proud to receive, but it was sadly compromised by your partners abroad! I appreciate that the euro is somewhat challenging in Greece but subsequent to the vehicle that was delivered to the hotel my wife's patience was pushed to the limit for the duration of the holiday – see photo.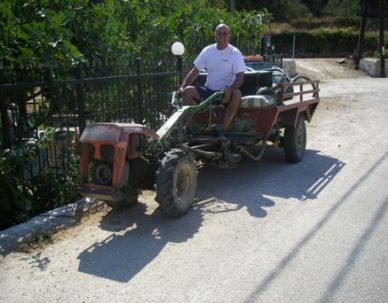 Anyway let's put that behind us as my wife insists I contact you again with the aim of giving you the opportunity of putting things right by providing us with another attractive quote for this year.
With kind regards,
TB (Corfu 2011)
Dee writes: Ha ha TB, you had me going there for a moment!