Travel Insurance advice from NJH Partnership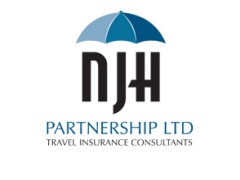 Travel Advice
Unfortunately it is only after the event that many people deeply regret not taking out travel insurance.
Travel advice by country
The Foreign & Commonwealth Office's (FCO) Travel Advice Notices aim to ensure that British travellers are well prepared before departure.
To check the latest FCO advice, click here
Know Before You Go Campaign
Know Before You Go' (KBYG) is an ongoing campaign to help Brits to stay safe and healthy abroad
To find out more information, click here
European Health Insurance Card
The European Health Insurance Card (EHIC) allows you to access state-provided healthcare in all European Economic Area (EEA) countries and Switzerland at a reduced cost or sometimes free of charge. This card is neither necessary nor available for IOM and CI residents.
To find out more detail on the EHIC, click here
You can check out jabs needed and health precautions you should take with Fit For Travel - this link will take you to an NHS Scotland site where you can enter the country you intend to visit for specific information.
When things go wrong, what is the real cost?
Any emergency abroad can potentially be extremely expensive. For instance, if you need to be repatriated to the UK following a medical emergency, it could cost you thousands of pounds, unless you are adequately insured:
£35-45,000 - air ambulance from USA's East coast
£12-16,000 - air ambulance from the Canary Islands
£15-20,000 - scheduled flight, stretcher and Doctor escort from Australia
Figures supplied by FirstAssist Services Ltd.

Remember: the British Embassy or High Commission will not pay for this.
What should I expect my travel insurance policy to cover?
Medical and health cover for an injury or sudden illness abroad
24 hour emergency service and assistance.
Personal liability cover in case you're sued for causing injury or damaging property.
Lost and stolen possessions cover.
Cancellation and curtailment (cutting short your trip) cover.
The policy should cover the whole time that you're away.
personal accident cover
legal expenses cover
Common General Exclusions to travel insurance
Always check the conditions and exclusions of your policy:
Most policies will not cover drink or drug-related incidents.
Some travel insurance policies now cover terrorism. Where possible, ensure that your policy does not exclude terrorism.
You must take reasonable care of your possessions or your policy will not cover you.
Buying Tips for travel insurance
Cheaper policies will usually have less cover – for some the price seems most important, but is it worth the initial saving?
Consider annual multi-trip insurance if you make several trips a year – you'll save time and money.
Cancelling or curtailing a trip
A good insurance policy will cover you for cancelling or curtailing (cutting short) a trip. Check carefully to see exactly what you're covered for:
accident
illness
pregnancy (unknown when you buy the policy)
jury service or witness summons
home emergency: fire, storm or flood, burglary
redundancy
strikes
bad weather – affects the departure of flights and ships.
Ensure your policy
will refund the full cost of your holiday
pays out if you need to cancel or cut short a trip because you fall ill for example
covers pre-paid expenses such as excursions
covers extra costs incurred to get home.
Try to book with a tour operator or travel agent that holds an ATOL (Air Travel Organiser's Licence) or is a member of an association that can offer financial protection for your travel arrangements, e.g. ABTA or AITO. Always ask your travel provider if protection applies to your travel arrangements.
Personal liability insurance
If you accidentally cause an injury to someone or damage their property they may sue you. Good travel insurance will cover you for personal liability.
Personal accident cover – disability and death
Travel insurance can cover a personal accident payment made for permanent disability or death.
Cover for stolen, lost or damaged possessions