Clubs to Hire open in Canary Islands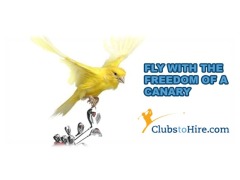 News release - 17 April 2012
The number of Clubs to Hire locations has moved into double figures today with the opening of two new offices in the Canary Islands.
Company Ambassador, Paul McGinley said "As the price of travel continues to escalate, we are working hard at offering a service that takes all the hassle out of golf travel. Our new locations have seen high demand and we are delighted to add Tenerife and Gran Canaria to the list."
Both Islands are real magnets for golfers looking to enjoy the fine golf courses with great facilities and beautiful weather.
Top European golfer McGinley continued "As usual we will be offering our normal services, with clubs available from €35 per set per week and we look forward to seeing you at one of the Spanish Islands or at any of our locations throughout Europe."